At the heart of
Design
is an opportunity to problem
solve
.
Hi there, I'm

Olha.
Also Olga, or Olka
An LA-based award-winning design director and UI/UX design expert with 10 years of experience in design and management.
I am a mom to a beautiful 2 y.o. daughter who already loves attending business meetings with me. Also, a big part of my life is Noomo- a design agency which I run together with my husband.
Key
Principles
"For me, design is about problem solving, communicating an objective, and helping people.
I believe that everything you can imagine is possible when you have clearly defined goals, strong design, strategy and assemble a talented team."
People are the biggest value
Flexibility is a superpower
Do your best or don't start
Good communication leads to success
Awards
Over 50 design awards including RedDot,
Webby, San Francisco Design Week.
While actively participating in developing the design community, I launched an exclusive design course on Awwwards Academy.
I share my classes, interviews, experiences and insights with Art Director Clubs of Europe, Dribbble blog, Adobe live stream, design meetups, and various other panel discussions.
Awwwards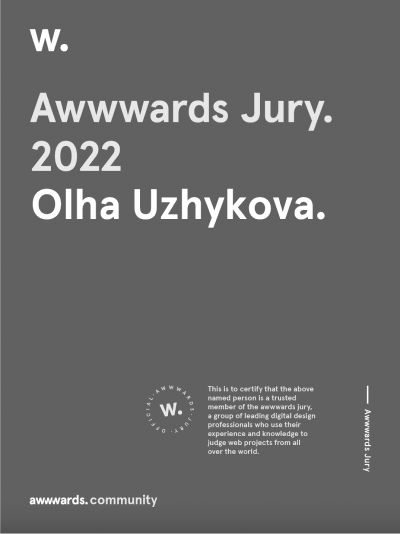 DEV Challenge
ADC*E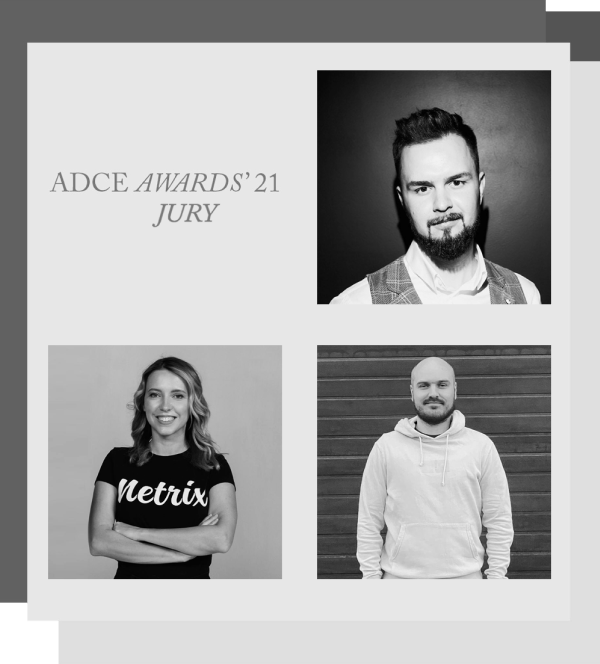 ADC*UA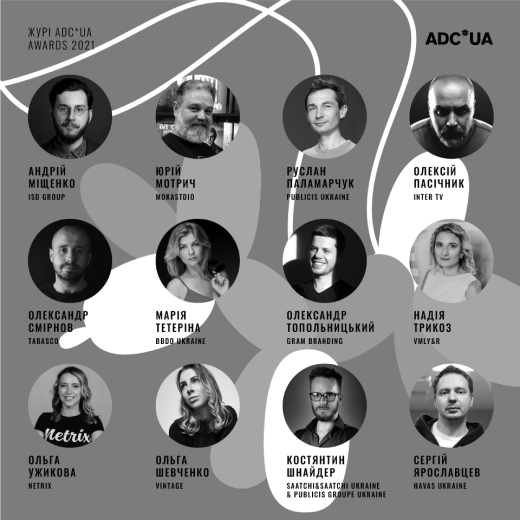 IBA regional hackathon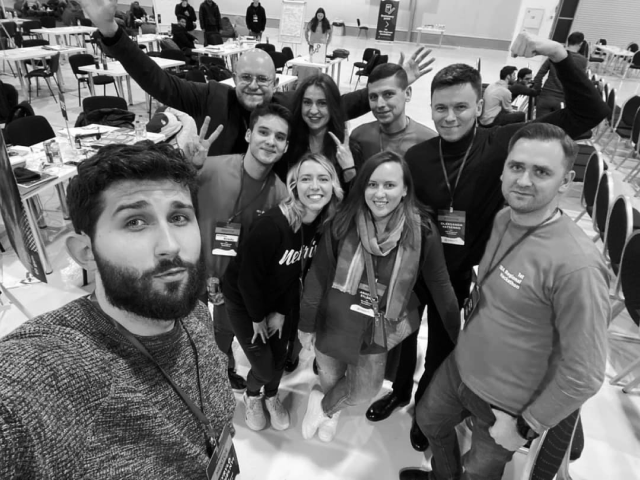 CSS Design Award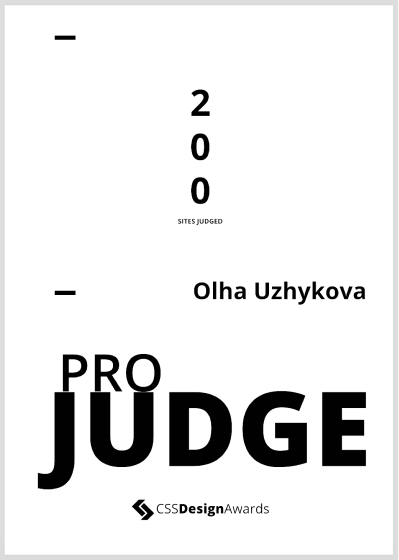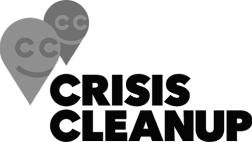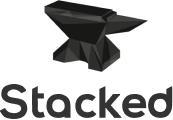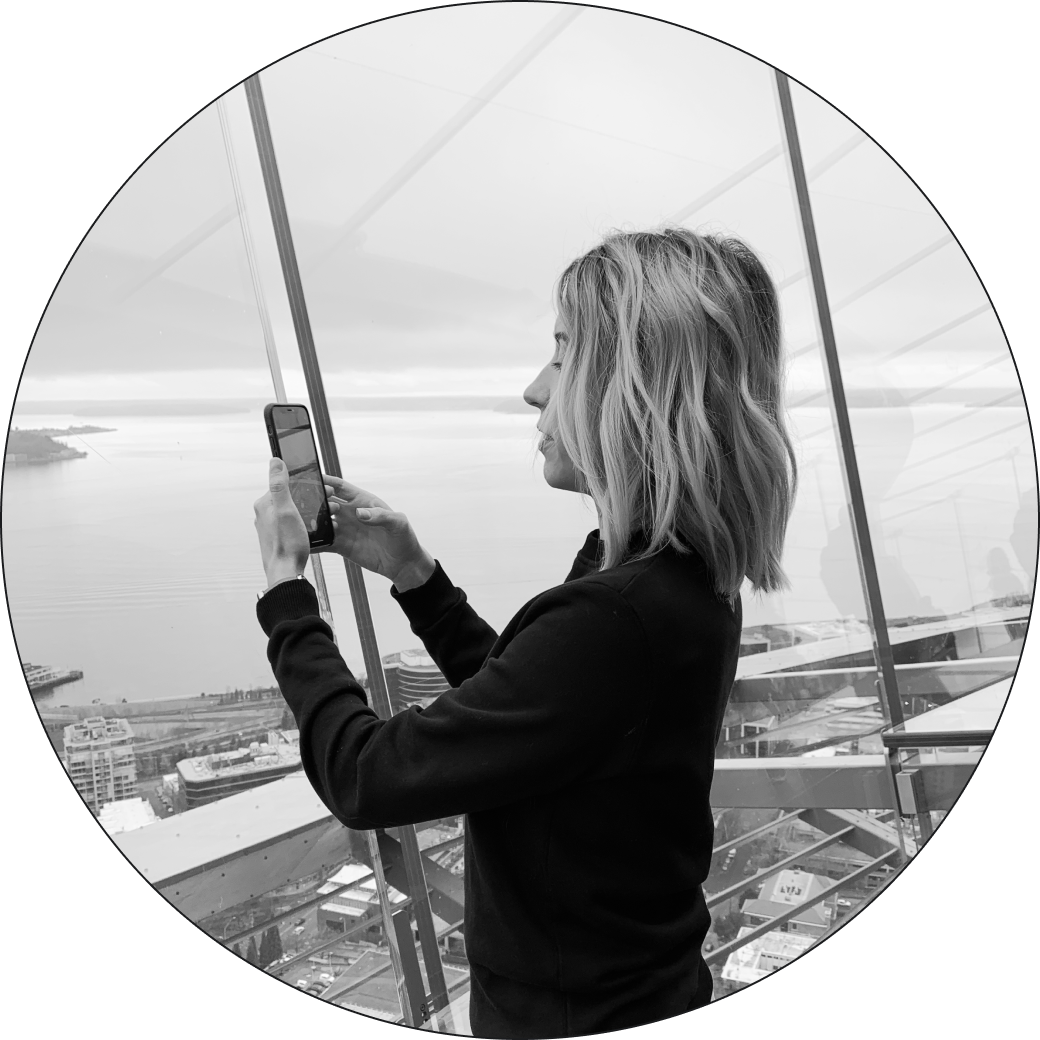 Space Needle
Karen Olson, Chief Marketing Officer
Olha and her team began work on the updated Space Needle mobile app with rigorous testing of various design paradigms and interviews with actual Space Needle visitors on-site. The greatly improved app experience resulted in a 20% increase in app usage within the first month alone. We are immensely impressed with Olha's work and contributions to this project and look forward to a continued and long-lasting collaboration.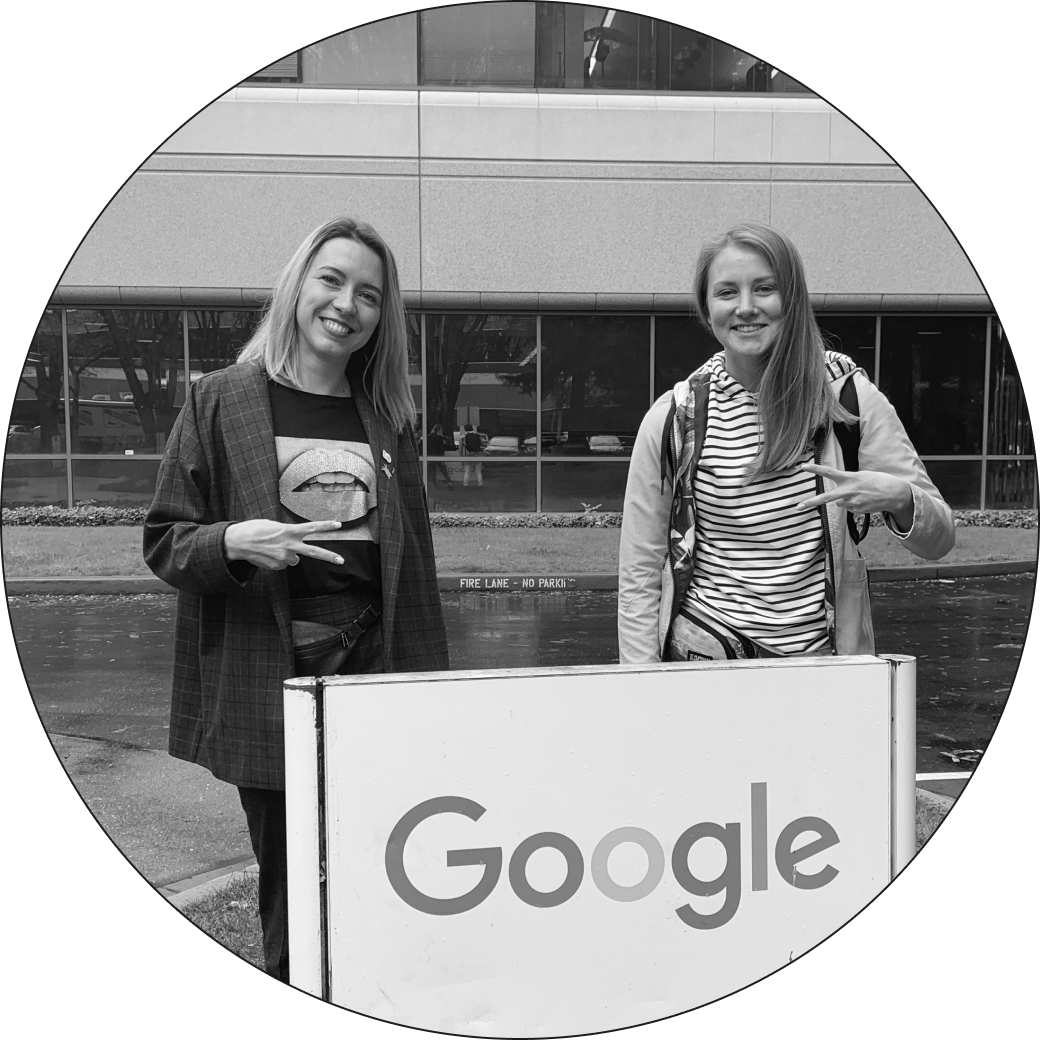 WE Challenge
Ievgeniia Bespalova, Co-Founder
Based on Olha's reputation and her own award-winning work at various distinguished companies she was asked to serve as a DEV Challenge jury panel member in the Design category for the 2020 and 2021 editions of our competition. Olha is herself a former winner at this competition, having won top overall honors and in the Mobile Design Pro category in 2018.
Olha was invited to judge at DEV Challenge and to serve as a mentor at the IBA Regional Hackathon due to her undeniable expertise in the field, her years of experience, and her extraordinary achievements as one of Ukraine's absolute top UX/UI and product designers.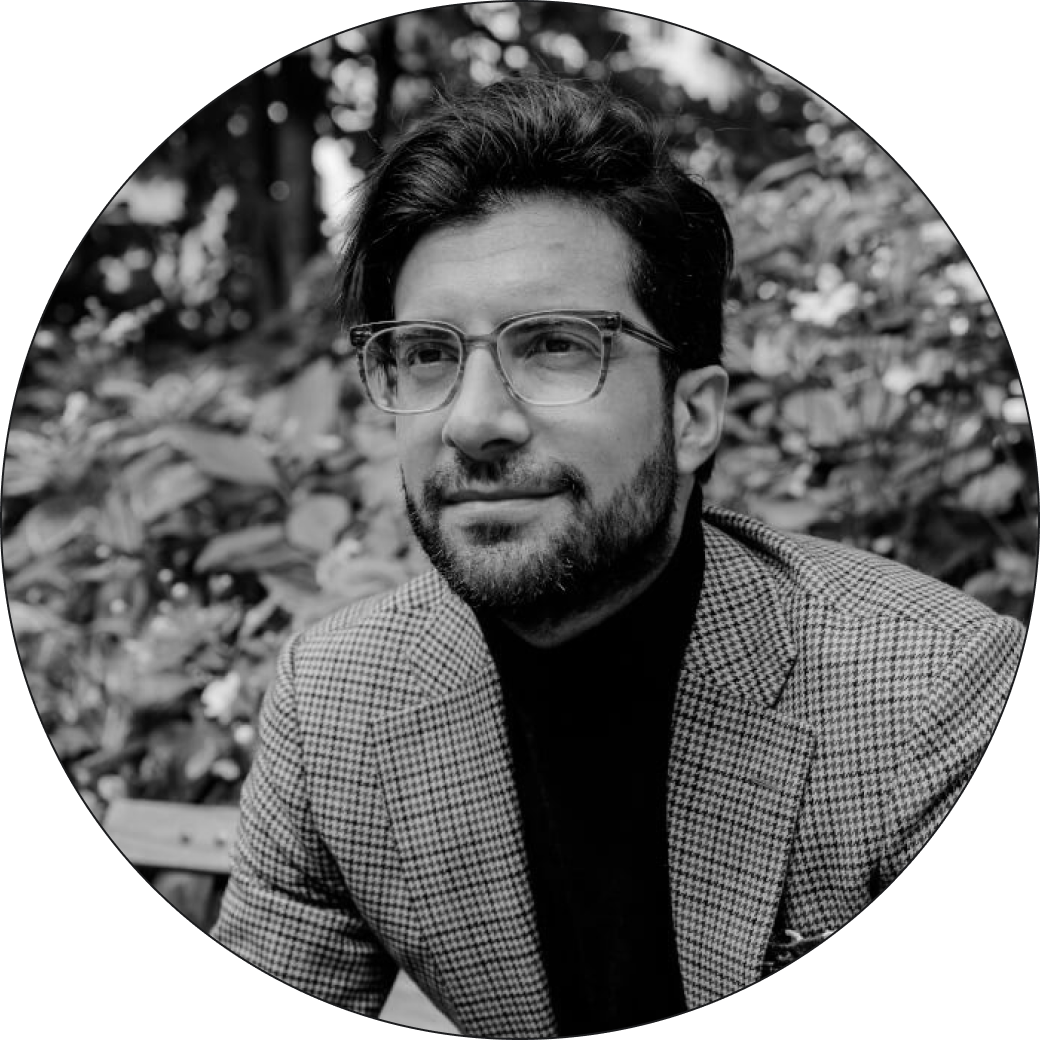 Life House
Rami Zeidan Founder & CEO
Olha's contributions have been very helpful to our efforts. Her design work contributed to the Company creating great products and solutions for our niche industry and helping us secure tens of millions of dollars in funding from notable investors.
I am of the opinion that Ms. Uzhykova is a designer and design director of exceptional ability. I believe she is one of the top design professionals in the field, especially in the travel and hospitality industry.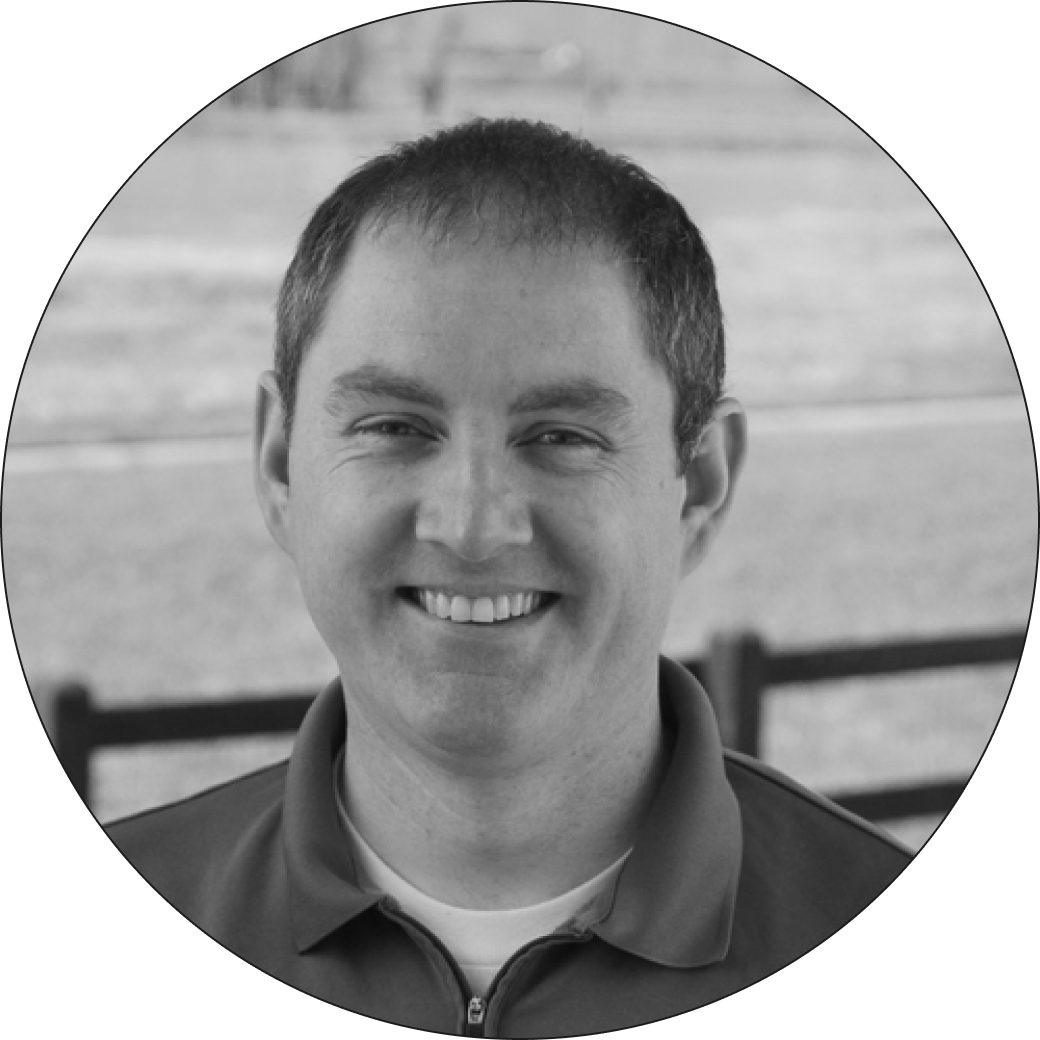 Crisis Cleanup
Aaron Titus, Executive Director
Olha Uzhykova is a true professional who takes time to dive deep and listen carefully to my requirements, use cases, and guiding principles. She then comes up with innovative, creative solutions that are much better than anything I had considered. Working with Olha is more than a pleasure. Her role in our team is essential, and her vision for our brand, UI, and UX is core to our users' interactions with us every day.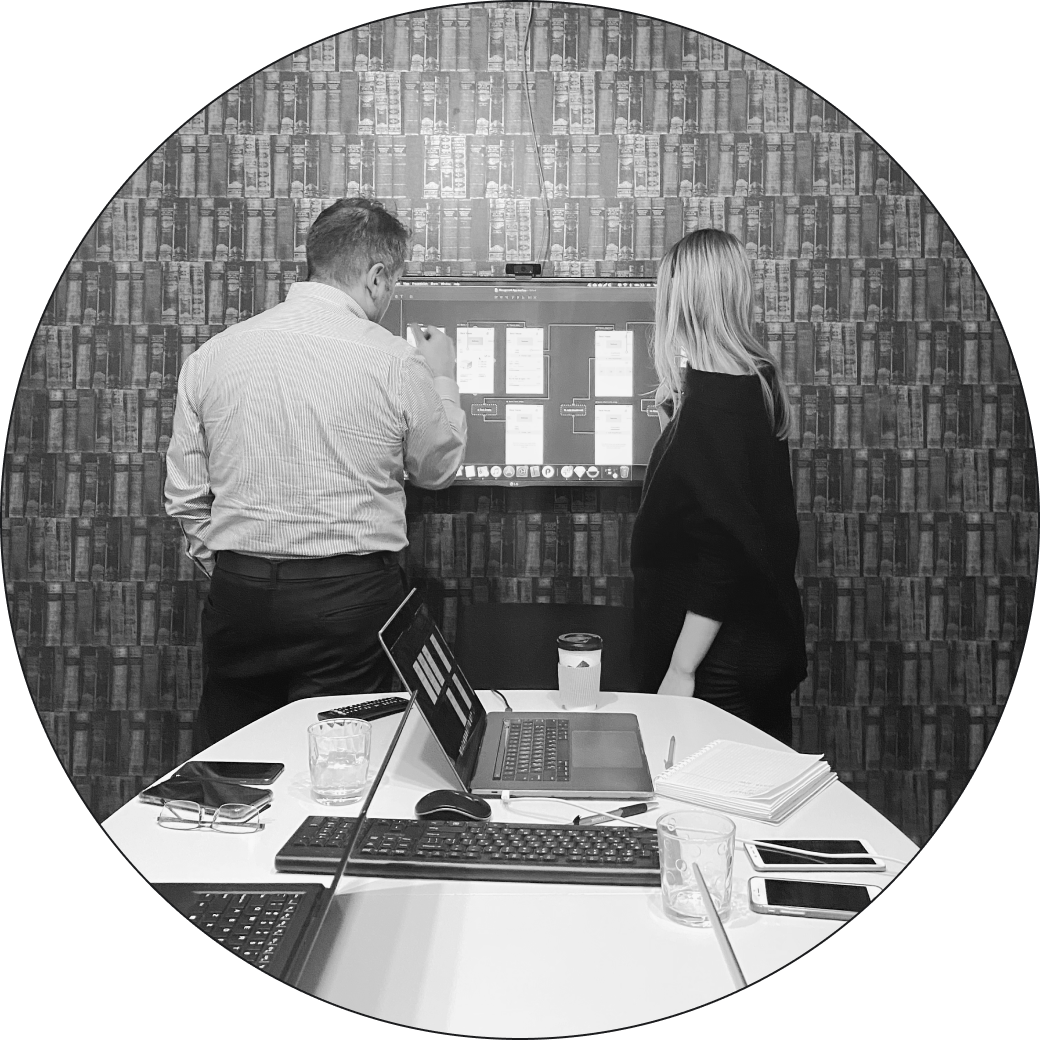 ToughBuilt
Edwin Moossaian
Olga is one of the smartest designers I have ever worked with. One of her outstanding skills as a designer is that she is a great listener. She will take client requirements and expertly solve complex problems. She can take her vast design experience and combine it with technology to come up with fantastic designs on point, and on time. Her many award winning designs speak for her talent and process.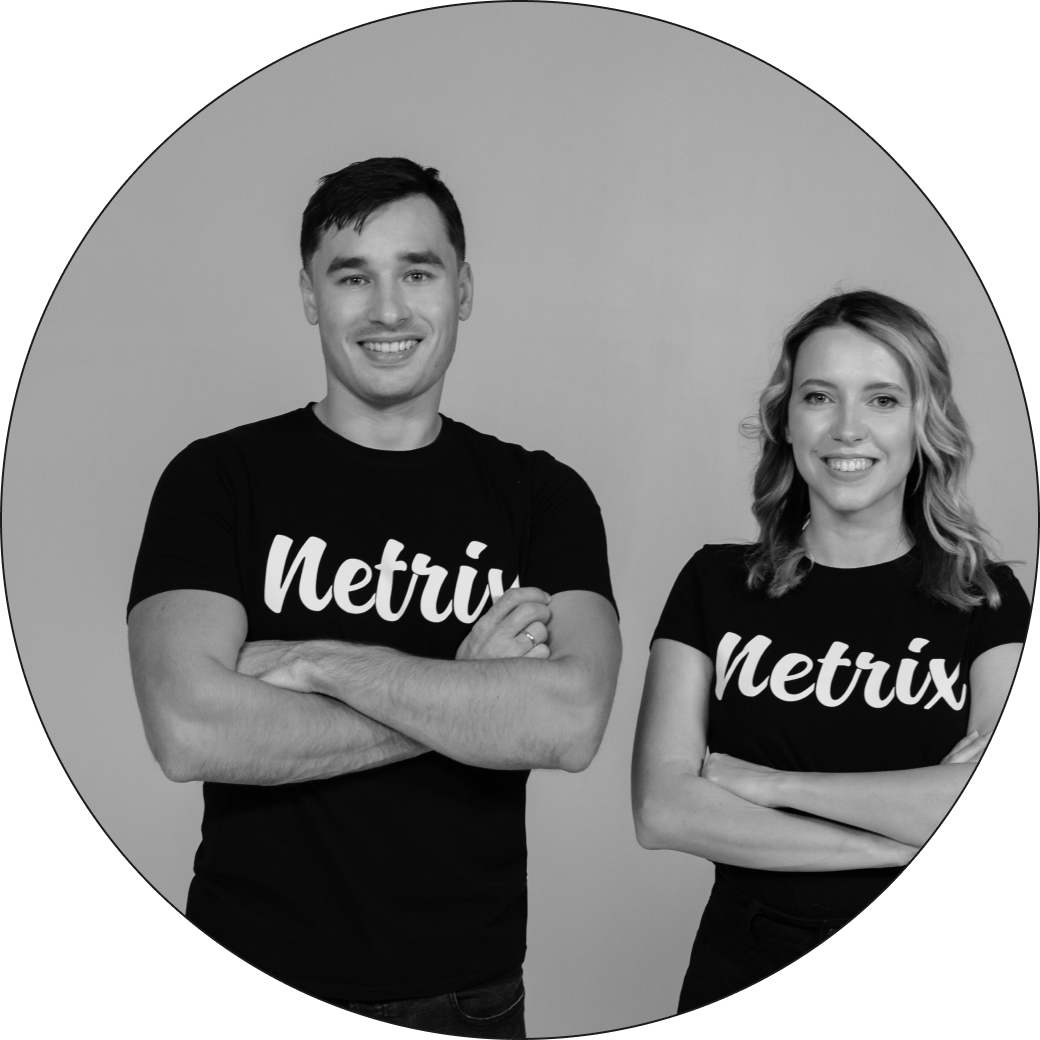 Netrix
Oleg Martynenko
Beyond her extraordinary talent and ability as a designer and design director, Olha has played a pivotal role in cementing Netrix Digital's corporate and creative culture. She has led and implemented a design philosophy that is centered on taking the time to understand our clients' goals and adopt them as our own, working closely with them to ensure our high-performance design workflows accomplish everything that our clients are aiming for – and more. The success of the projects led Olha is also a result of her ability to guide the design work to achieve measurable and actual business goals for our clients.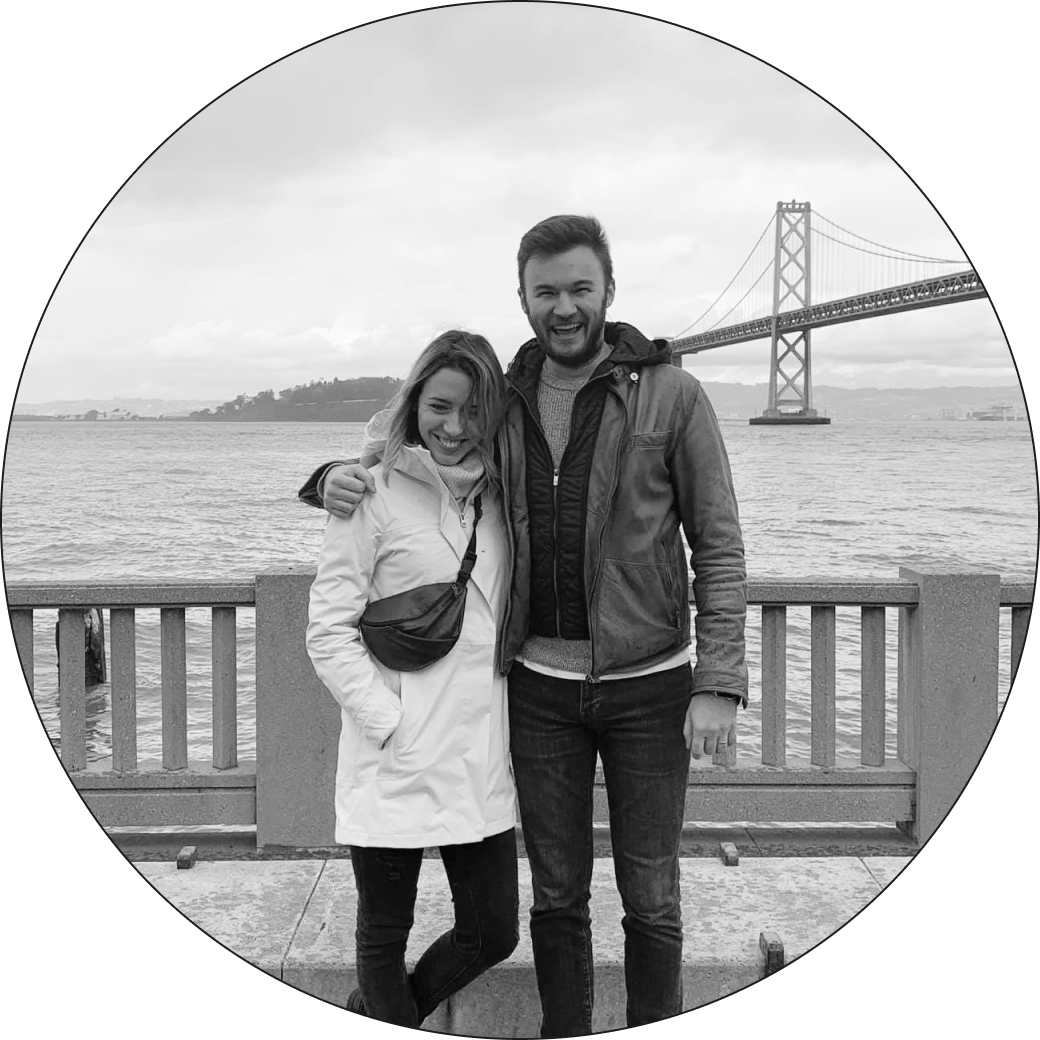 Stanislav Rapp
Product Design Manager, Chan Zuckerberg Initiative
Given my professional experience in product design, as well as my experience leading teams of product designers at major companies, I attest that Olha is a professional of extraordinary ability, and has made significant contributions to the field of product and UI/UX design with her innovative and user-centric approach. She is in the top echelon of product designers in the world, easily among the top 5%.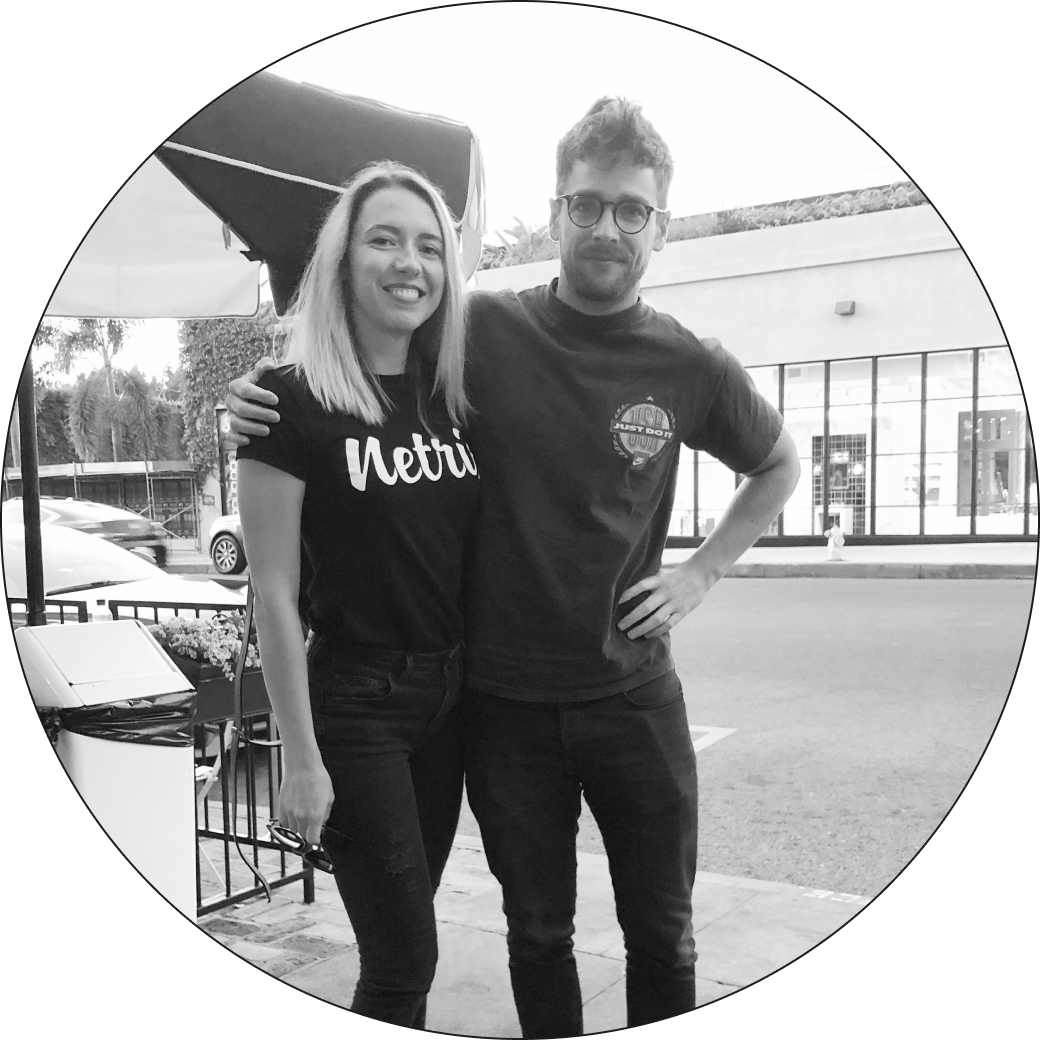 Staked
Mario Kroes
Olga was lovely to work with. She is incredibly creative and logical in her approach which made our UI/UX process very fun to work though. Communication was a breeze as well — I can't recommend her enough.
Mentorship
Helping designers to grow is one of the things I am patient about.
What I can help you with
I can be useful for designers who have just started their career to conduct a portfolio review, and give self-development advice; and for experienced designers who have reached a certain stage in their career and do not know where to go next. And for those who want to become design managers.
How does it work?
$250/hour session
Email any information which will help me to be prepared for a session
Get your payment link
Book a session in my calendar
Let's do some magic together
Get a lot of useful materials
If you are from Ukraine 🇺🇦
You can book a session via Projector and get a mentorship session in exchange for a donation to trusted volunteers and charity organizations. More details here
If you are from Ukraine 🇺🇦
You can book a session via Projector and get a mentorship session in exchange for a donation to trusted volunteers and charity organizations. More details here
Next
UI/UX Design Project
High-end design solutions where intuitive user experience and creative ideas collide.
Areas of expertise
B2B products
SaaS
Business and e-commerce websites
Consumer facing apps
Website Audit
There is always a way to improve user experience.
What I can help you with
Your conversation rate is low? You wish your customers could spend more time on your website? Your users didn't go through the checkout process? You wish for a better retention rate?
Often you don't need a complete redesign. Even small changes can help a lot. I will audit your website and provide you with a detailed report about your current UI and user experience situation, along with suggestions for improvements.
How does it work?
1 Week
$1,500
A plan on how to get maximum out of your website
Consulting
It is my passion to help companies build great products and design teams.
What I can help you with
With 10 years of experience in design and management, I can help you and your team create better design solutions, improve the design process and achieve greater results.
It can be a perfect fit for companies that need a design expert to consult with and make the right design decisions.
How does it work?
$250/hour
Online or offline consultations
Frameworks and resources to use
Ideas and directions for your design team
Design Workshops
Let's have a discussion that matters.
What I can help you with
Nothing works better than an intensive collaborative session that is aimed to solve specific problems. Hire me to work with you for a few days to deliver the best design decision for the problem you are trying to solve.
As a result, you will have actionable goals with detailed roadmaps to achieve them.
How does it work?
$10,000
1-2 days collaborative session with stakeholders
Offline or online
A solution to your problem
Thank you for your message.
I'll get back to you soon.